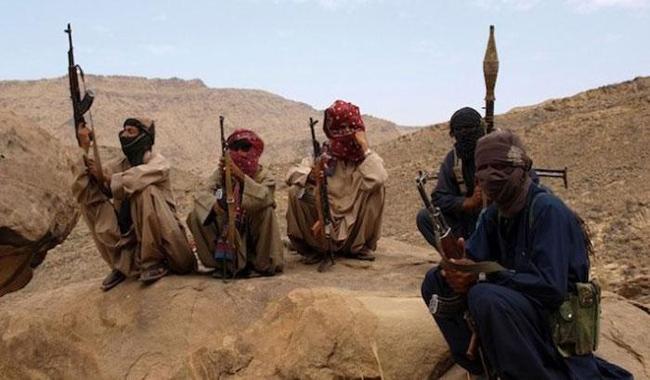 KHUZDAR: As many as 26 militants belonging to a banned organization surrendered to authorities on Friday, officials said.
The militants laid down their arms at a ceremony that was held at Kalat Scouts Camp. Pakistan Muslim League-Nawaz Senator Naimatullah Khan Zehri, Commandant Kalat Scouts Colonel Rizwan Afzal and others.
Meanwhile, gunmen shot dead three labourers and injured another on Friday in Balochistan's Turbat area, according to Geo News.
Official sources said the labourers were working at a road construction project when they were targeted.
Condemning the attack, Balochistan Home Minister Nawab Sanaullah Zehri said the government would take strict action against elements involved in the killing of innocent people.
The incident came a week after gunmen killed 10 labourers in a town near Gwadar district.
Pakistan has been battling a low level insurgency in mineral-rich Balochistan since 2004.
A greater push towards peace and development by authorities has reduced the violence considerably in recent years.
The push includes starting work on a massive Chinese infrastructure project — the China-Pakistan Economic Corridor — which gives Beijing a route to the Arabian Sea through Balochistan´s deep sea port of Gwadar.