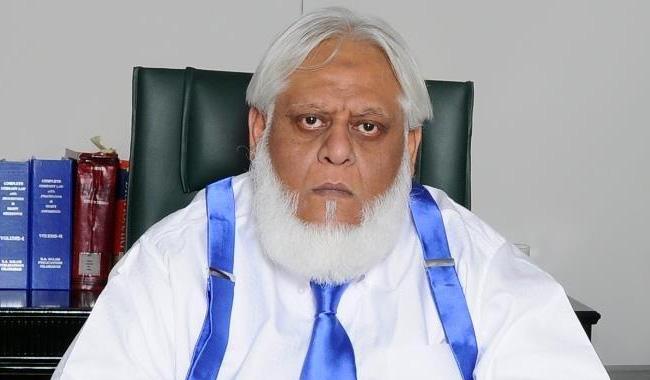 ISLAMABAD: The Finance Department on Monday appointed SECP's senior-most commissioner Zafar Abdullah as an acting chairman of SECP after suspending Hijazi, it was announced through two separate notifications.
According to details, former SECP chairman, Hijazi was sent under remand to the Federal Investigation Agency (FIA) by Supreme Court for alleged "record tampering" due to which he was suspended and Federal government immediately appointed Abdullah, who was performing his duties as SECP's commissioner.
Hijazi was suspended under the SECP Act, 1997, after being guilty of tampering the record in the Chaudary Sugar Mills case in FIA team's submitted report to the Apex Court.
While newly made acting Chairman, Zafar Abdullah was offering his duties as the functions of the Specialized Companies Division, Information System and Technology Department of the SECP.
Earlier, Hijazi's wife appealed to the authorities concerned to take notice of the allegedly bad behavior of the Federal Investigation Agency (FIA) with her husband who is a kidney patient.
In a statement issued to the media, Hijazi's wife said that the former chairman of the SECP, who is a kidney transplant, heart & liver patient, was purposely discharged from PIMS on the pressure of the FIA.