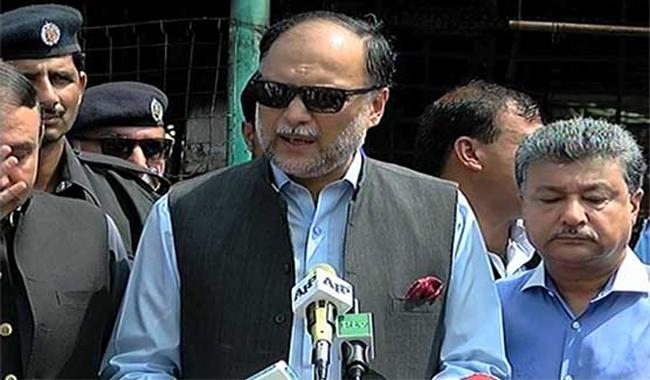 ISLAMABAD: Interior Minister Ahsan Iqbal claimed on Saturday that the country saw a loss of $14 billion in the aftermath of JIT formation and the Panama verdict.
He was talking to media in Islamabad on Friday after visiting the weekly bazaar to review damages caused by fire there on Wednesday.
Ahsan Iqbal said political instability is tantamount to playing with the future of the next generation.
Interior Minister Ahsan Iqbal has categorically stated that the government will safeguard national interest at all costs.
"Pakistan's resolve against terrorism is for its own interest, and not for serving the interests of the United States, he said
Ahsan Iqbal said the political and military leaderships have reviewed in detail US President Donald Trump's strategy on Afghanistan and South Asia and outrightly rejected his remarks about Pakistan.
The Minister said the US narrative of financial assistance to Pakistan has also been categorically rejected with the argument that Washington is yet to pay Islamabad billions of dollars under the previous agreements regarding logistic support to the United States.
He stressed the need for forging unity among ranks of the nation to send across a message that the nation is united to face any conspiracies.