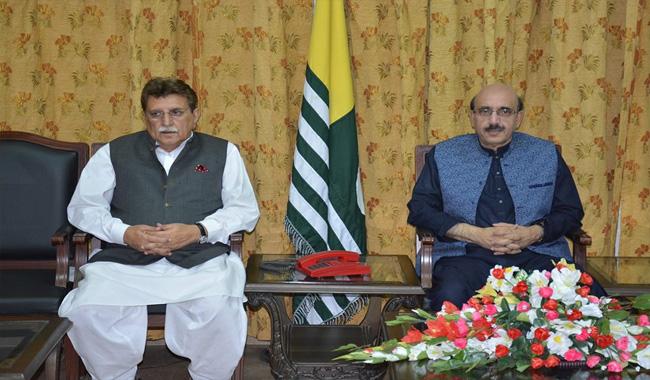 ISLAMABAD: Azad Jammu and Kashmir (AJK) President Sardar Muhammad Masood and Prime Minister Raja Farooq have strongly condemned the decision US administration of declaring declare Syed Salahuddin a "global terrorist", Media reported.
In their separate statements, they said that the Hizb-ul-Mujahideen leadership have never been involved in terrorist activities and purely striving for the freedom of Occupied Kashmir and raising voice for innocent Kashmiris against Indian atrocities.
They move was as a result of nexus between American President Donald Trump and Indian Prime Minister Narendra Modi, they added.
According to Kashmir Media Service, the protesters chanted slogans of justice and freedom in front of the White House.
While, rallies and t demonstrations were held in various parts of the AJK to express solidarity with kashmiris who are fighting for freedom and to condemn the decision of US State Department.
The participants of the rallies were holding banners and placards inscribed with anti-American, anti-Indian and pro freedomslogans and chanted slogans in favor of Syed Salahuddinand Hizb-ul-Mujahideen