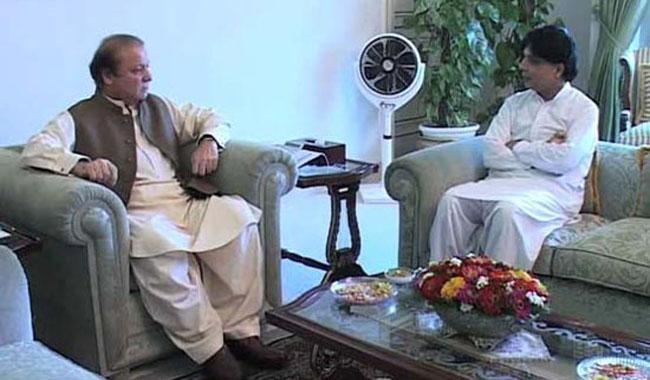 ISLAMABAD: The appointment of Senator Sardar Yaqoob Khan Nasir as interim President of the Pakistan Muslim League Nawaz seems to have deepened the rift between Chaudhry Nisar Ali Khan and Nawaz Sharif.
Though Yaqoob Khan Nasir was appointed interim president of PML-N after a meeting of the party's Central Working Committee on Thursday (today) , reports that he was the favourite for the post started doing the rounds on Wednesday.
According to Geo News, the outspoken Chauhdyr Nisar Ali Khan questioned the reason behind calling the meeting of the Committee if the decision had already been made.
The PMLN stalwart developed serious differences with his party and publicly criticised its policy to handle the situation in the wake of Panama Papers controversy.
The Election Commission of Pakistan on August 8 had issued a notice to the PMLN, asking the party to appoint a new president since a disqualified person could not hold party office under political parties order 2002.