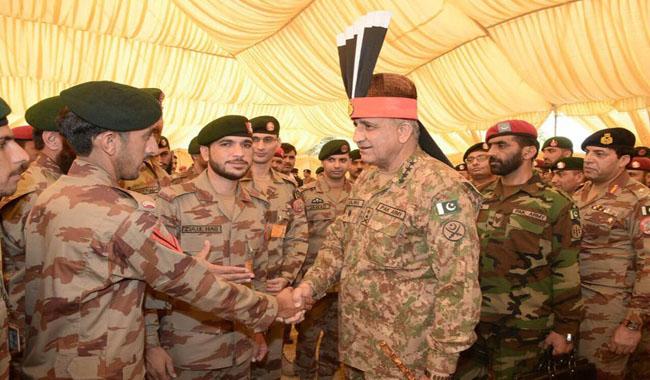 RAWALPINDI: Chief of Army Staff (COAS) General Qamar Javed Bajwa visited Quetta Garrison on Friday where he was given detailed briefing on security situation of the province at Headquarters Southern Command and Headquarters FC Baluchistan (North), according to the Inter-Services Public Relations (ISPR).
The ISPR said: "The COAS was apprised that there has been phenomenal reduction in sectarian targeting while terrorists in desperation were now targeting Law Enforcement Agencies (LEAs) and soft targets".
COAS appreciated achievements of army, FC, police, intelligence and other agencies including provincial administrations towards improvement of security situation.
He especially hailed efforts in socio-economic domain and resultant considerable willing surrender of fararies.
He said Balochistan is in his prime focus and prosperity of people of Balochistan at par with other provinces is the main objective.
Later, COAS interacted with officers and soldiers and appreciated their morale and motivation.
He said that we are army for people of Pakistan and shall continue to perform our duty with their full support.
Earlier, upon his arrival at Quetta, he was received by Lieutenant General Aamer Riaz, Commander Southern Command.