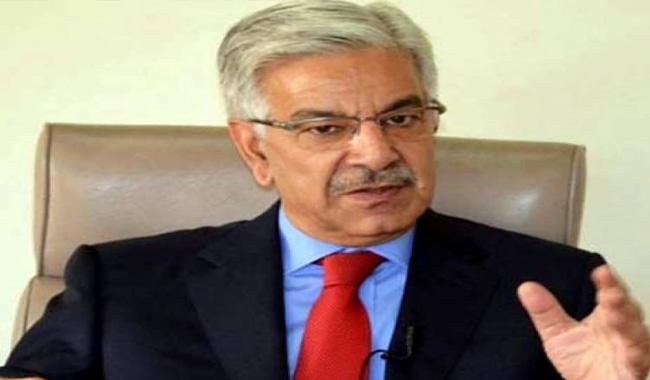 ISLAMABAD: Foreign Minister Khawaja Muhammad Asif left for Tehran on an official visit in wee hours of Monday to hold talks with senior Iranian officials on leading mutual, regional and international developments.
Khawaja Asif will hold a meeting with Iranian President and his counterpart, siad Nafees Zakaria, Foreign Office spokesperson. While, National Security Advisor (NSA) Nasir Khan Janjua and Pakistan Foreign Secretary Tehmina Janjua also accompanied him to Iran.
According to details, Khawaja Asif will meet Iranian President Hassan Rouhani, Foreign Minister Mohammad Javad Zarif during his one-day visit to Tehran. He will also discuss US President Donald Trump's new strategy in Afghanistan with the Iranian leaders.
The spokesperson said matters of mutual interests and regional situation will be discussed during the meetings. He said law and order situation in Afghanistan will also be discussed.
Last week, Asif delayed his meeting with US Secretary of State Rex Tillerson in Washington. The Pakistani government also postponed the visit of Alice Wells, acting assistant secretary of state for South Asian affairs, to Islamabad after US President Donlad trump's allegation against Pakistan.
While during his recent visit to China, Khawaja Asif has reiterated support for China's offer to host the first trilateral meeting of Foreign Ministers of Pakistan, China and Afghanistan later this year, focusing on strategic communication, practical cooperation, and security dialogue.