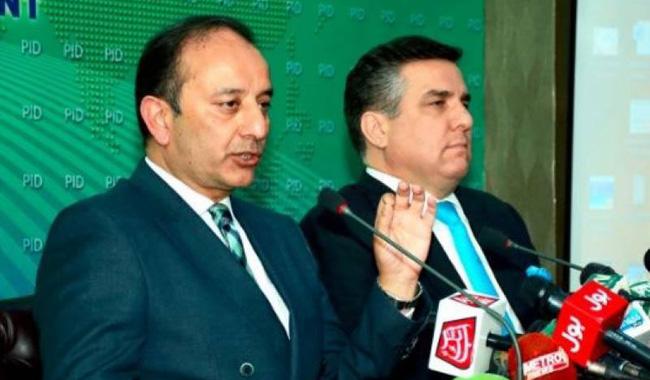 ISLAMABAD: Musadik Malik, spokesman for the prime minister, on Friday said Nawaz Sharif's appearance before Joint Investigation Team vindicates that he believes in rule of law and supremacy of constitution.
Addressing a news conference along with MNA Daniyal Aziz in Islamabad, he said the prime minister has presented himself for accountability despite the fact that his name is not included in Panama Papers.
Musadik Malik said atmosphere of bias and doubts should be removed from the proceedings of JIT and a transparent investigation be ensured.
He said: "An unknown person leaked Hussain Nawaz's photo, and an "unknown" investigation was held against that person". He said before the JIT's confession, opposition accused the government of leaking the photo.
MNA Daniyal Aziz on this occasion said PTI Chairman has failed to justify his money trail used for purchase of land in Islamabad.
He urged Imran Khan to appear before courts and Election Commission and prove his money trail.