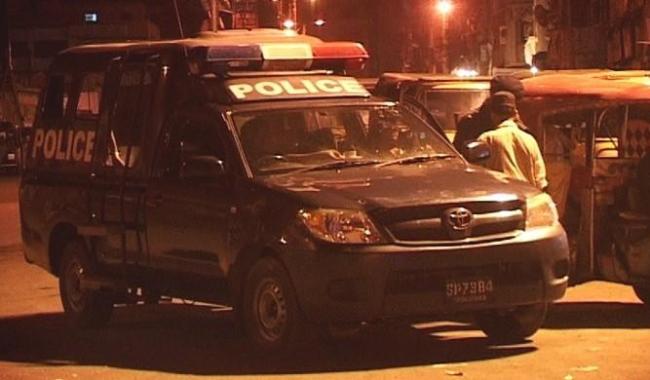 KARACHI: Four assailants, riding on two Bikes, opened fire on a Police van left two cops killed and one critically injured near Doraji in the jurisdiction of New Town Police Station here on Saturday, GEO NEWS reported.
Talking to the media, SSP East Faisal Abdullah said unidentified assailants fired at New Town Police Station's mobile van (No. SPD-349) during routine patrolling, injuring three police personnel.
The wounded policemen were shifted to a private hospital where two of them succumbed to their injuries during treatment, while another critically wounded policeman had been put on ventilator, he added.
The deceased policemen were identified as ASI Iftikhar and Head Constable Raja Younus.
He said the firing incident appeared to be targeted killing, as the policemen received injuries to their heads and chests.
The SSP added that 30-bore and 9-mm pistols were used in the incident.
IG Police Sindh A.D. Khawaja has taken notice of the firing incident and sought report from the SSP East.