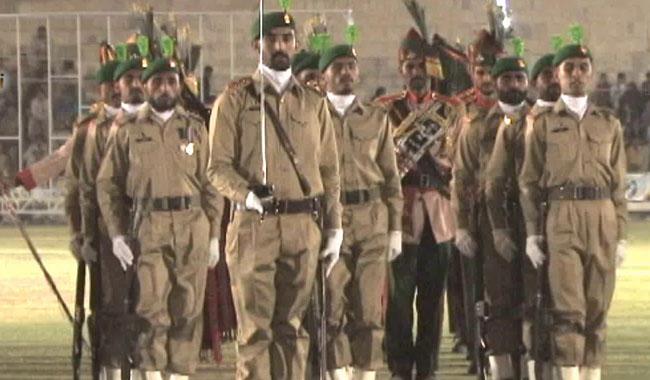 QUETTA: Azaadi Parade was held in connection with the Independence Day at the Bugti stadium on Monday.
An ISPR statement says that one-minute silence for the Quetta martyrs was observed during the event.
High morale of jawans and national songs played during the event boosted the spirits of the participants, who pledged to foil every conspiracy against the country.
Balochistan Chief Minister Nawab Sanaullah Zehri and Commander Southern Command Gen Amir Riaz performed the flag-hoisting ceremony.
A smart contingent of Pak Army presented a salute to the national flag, the statement adds.
On the occasion, renowned singers sung national songs.
Commander Southern Command Gen Amir Riaz, speaking to the gathering, said that all the conspiracies against Balochistan would be foiled.
He said that situation in the province had completely changed as compared to the past.
He added every part of the country from Karachi to Kashmir is echoed with the slogan Long-Live Pakistan (Pakistan Zindabad).
Later a stunning fireworks display marked the end of the event.