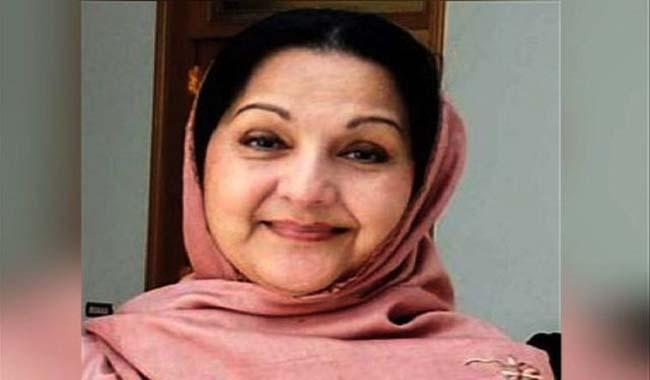 LONDON: Begum Kulsoom Nawaz, wife of former prime minister Nawaz Sharif, has been diagnosed with throat cancer, Geo News reported on Tuesday.
A doctor told the TV channel the cancer that the former first lady is suffering from is curable and she was likely to undergo treatment within next few days.
Begum Kulsoorm Nawaz, who has been chosen as Pakistan Muslim League-Nawaz candidate to contest by election for National Assembly constituency, left for London last week.
The Election Commission of Pakistan has accepted her nomination papers for the by poll that would be held next month.