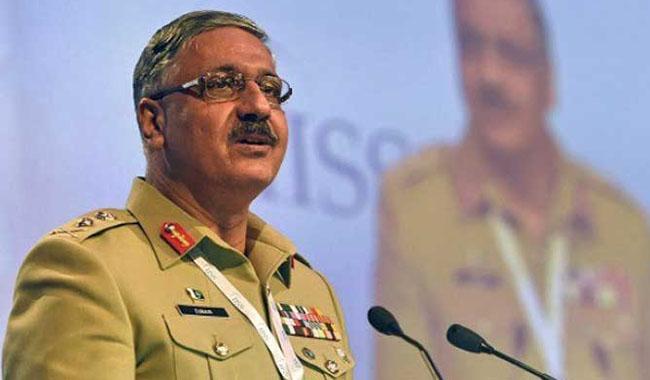 RAWALPINDI: Chairman JCS Committee, General Zubair Mahmood Hayat on Sunday visited the National Engineering and Scientific Commission (NESCOM).
The CJCSC was briefed on various projects being undertaken by NESCOM, an ISPR statement said.
Expressing satisfaction over the development and progress of various strategic systems and capabilities, Gen Zubair Hayat lauded the efforts of scientists and engineers involved in the development programmes.
He also highlighted the significant contributions of NESCOM in developing an array of state of the art strategic missile systems that have made Pakistan's defence formidable.
The Chairman also appreciated contributions of NESCOM in the development of various conventional weapon systems for the three Services.
He reiterated that Pakistan is a peace loving country but would not remain oblivious to its national security needs and shall pursue a policy of developing credible minimum deterrence to counter threats to its security.
Earlier on his arrival, the CJCSC was received by Chairman NESCOM Dr Nabeel Hayat Malik.
The Chairman JCS Committee was accompanied by DG SPD, Lieutenant General Mazher Jamil.