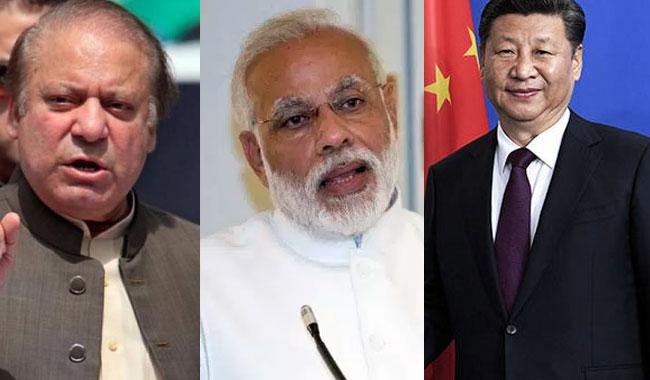 BEIJING: Beijing has offered to play a 'constructive role' in improving Pakistan and India relations, saying both are important countries in the South Asia.
Chinese foreign ministry spokesperson Geng Shuang, in a news briefing here Wednesday said that the situation in Kashmir has attracted the attention of the world community, adding that the "conflict" near the LoC would not only impact the "peace and tranquility" of India and Pakistan but also affect the region.
Geng Shuang was responding to a question from a Pakistani journalist about the situation along the Line of Control (LoC) and the role Beijing could play in resolving differences between New Delhi and Islamabad.
The spokesperson said Pakistan and India are both important countries in South Asia and China was willing to play a constructive role in improving relations between the two.
In the meantime, Indian troops during violent crackdown in occupied Kashmir, martyred three more Kashmiri youth in Budgam district on Wednesday.
Complete shutdown was observed for the fifth consecutive day in Shopian to protest against the brutalities of Indian troops during nocturnal raids.
India has also been violating ceasefire agreement along the Line of Control and on Saturday four women among five civilians were martyred and 13 others sustained severe bullet injuries in unprovoked firing and shelling by Indian troops at Abbaspur, Nakiyal, Chirikot and Satwal sectors along LoC in Azad Jammu Kashmir (AJK).