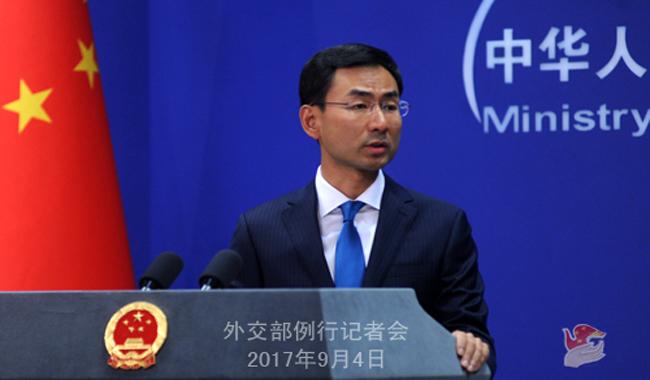 BEIJING: Reiterating its resolve to work with Pakistan to promote the sound development of China-Pakistan Economic cooperation, China has vowed to punish the company which falsely claimed it was involved in the Multan Metro Bus project and forged letters from Punjab Chief Minister Shahbaz Sharif in order to inflate its operating incomes.
Foreign Ministry Spokesperson Geng Shuang said a press briefing that China Security Regulatory Commission (CSRC) issued a public notice that the Jiangsu Yabaite Technology Co. Ltd inflated its operating incomes and profits by fabricating overseas engineering projects from September 2015 to 2016.
"The CSRC will hand out an official punishment to the company involved and publicize the result of the punishment in accordance with law in days. You may ask the CSRC for more details."
He said Beijing has always requested the Chinese enterprises to operate in a law-abiding manner and investigate and punish the activities violating law and regulations in accordance with law.
Last month, A private TV channel alleged that Shahbaz Sharif made billions from kickbacks from the Chinese company — Jiangsu Yabeite Technology Co. Ltd — in the Multan Metro Bus project.