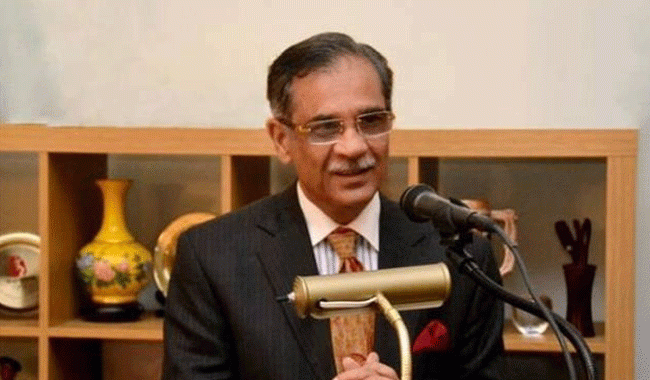 QUETTA: Chief Justice of Pakistan Saqib Nisar said on Tuesday that terrorism was a conspiracy to weaken Pakistan and we have to fight it with courage.
"The enemy does not want Pakistan to stand up on its feet," the Chief Justice said while addressing a condolence reference held to mark the first anniversary of deadly Civil Hospital bombing in which more than 70 lawyers were killed.
He said if we let this conspiracy be successful, we won't be able to give anything to our future generations.
The Chief Justice said that the martyrs of Quetta would be remembered for long.
He said that independence was not achieved without sacrifices.
Speaking about terrorism, the CJ said violence in the country is lesser than it used to be, due to collective effort and sacrifices, with the highest contributions made by Balochistan lawyers who were martyred in the incident.
However, he said, security arrangements in courts are still not appropriate.
The event was attended by senior judges and lawyers of the Balochistan High Court Bar Association (BHCBA).