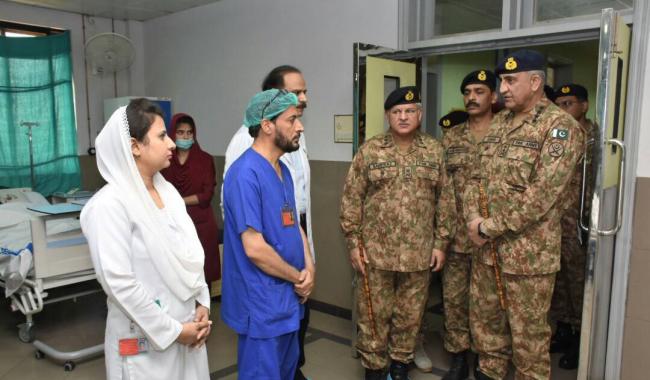 MULTAN: General Qamar Javed Bajwa, Chief of Army Staff (COAS) visited the injured people of Ahmadpur East incident at Nishtar Hospital, Multan. He was updated on their treatment by Vice Chancellor Nishtar Medical University and Incharge Burn Centre of Nishtar Hospital.
The COAS appreciated the role and efforts of 'first responders' to the tragic incident. They included civil administration, motorway and Punjab police, locals of the area and hospital's staff .
He said that crises management is a joint national responsibility and the Pak Army performs its duty to help the civil administration.
He assured the civil administration of the Army's continued full support in taking the best care of the victims.
The COAS said that learning from such avoidable incidents there is a requirement to have national public awareness campaign to safeguard against recurrence.
Later, the COAS met families of Army Shuhadas at Multan Garrison. He lauded their great sacrifices and said that the nation is proud of them.
The COAS said that nothing is more sacred than laying one's life for the country.
Commander Multan Corps Lieutenant General Sarfraz Sattar accompanied the COAS during the visit.