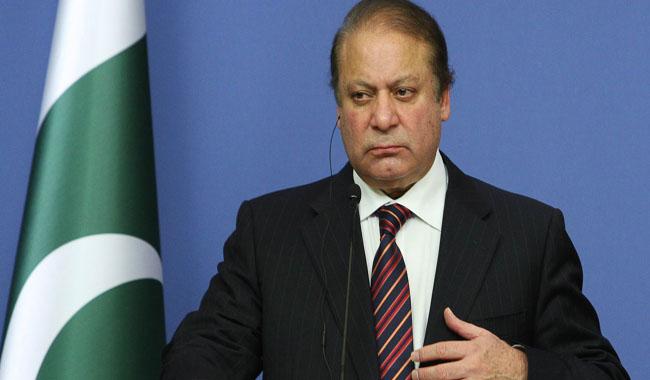 Prime Minister Mian Muhammad Nawaz Sharif will still remain the "kingmaker" if the circumstances force him to relinquish his office and induct a new prime minister from his party, said Hamid Mir, a senior journalist and host of popular Geo TV talkshow Capital Talk on Wednesday.
While analyzing the current political situation, Mir said several names including Shahbaz Sharif, Ishaq Dar, Shahid Khaqan Abbasi, Khurram Dastgir and Ahsan Iqbal are being touted for potential candidates for the premiership if Nawaz Sharif decides to resign.
He, however, said the most nagging question for the Pakistan Muslim League Nawaz is how to save the party and the system if the prime minister is disqualified by the Supreme Court of Pakistan.
Mir said the ruling party sees itself in serious trouble if the prime minister is disqualified ahead of general election.
He also brushed aside the notion that Shahbaz Sharif would want to become candidate for the prime minister without consent of his elder brother.
"Though Shahbaz Sharif has some differences with Nawaz Sharif, he never discussed them in public".
He said Shahbaz Sharif was averse to accepting the most coveted post of premiership in the past during Ishaq Khan and Mushraff eras.
Recalling an event from the past where he was invited along with others journalists by Pervez Musharraf , he said the former military dictator had praised the younger Sharif.
Mir said before the 99 military coup Pervez Musharraf had said "Shahbaz Sharif is a talented man who should be holding the portfolio of the finance minister,".
"I don't think Shahbaz Sharif will ditch his brother," said he.
Mir was of the view that a Supreme Court order against Nawaz Sharif would politically harm the PMLN and may lead to division within the party.
He said each group would want to induct its own prime minister but Nawaz Sharif would nonetheless remain the kingmaker.