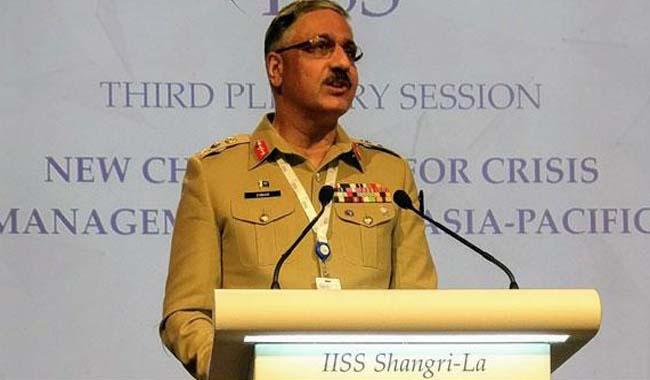 SINGAPORE: Pakistan on Saturday said that the China-Pakistan Economic Corridor (CPEC) can help resolve the regional disputes.
This was said by General Zubair Mahmood Hayat, Chairman Joint Chiefs of Staff Committee, who was speaking at the IISS Shangri-La Dialogue in Singapore.
Pakistan facing grave internal security challenges due to presence of large number Afghan refugees, he noted.
Gen Zubair was a keynote speaker at a session titled 'New Challenges For Crisis Management In The Asia-Pacific' along with Malaysian and Canadian defence ministers at the Asia Security Summit.
Commenting on the security threats he said, in South Asia millions are unemployed, which is a huge HR management task and adding that cyber space is emerging as a new challenge for the global community for which close diplomatic ties are needed to cope with.
The Asia Security Summit is an annual conference attended by defence ministers and top military officials from across the world. However, India has skipped this year's conference owing to domestic engagement of Arun Jaitley.