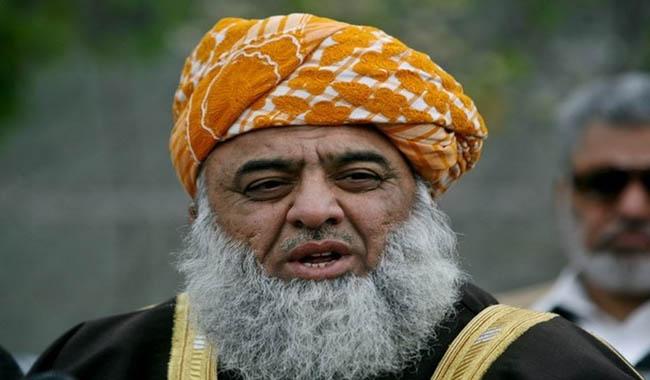 ISLAMABAD: Jamiat Ulema-i-Islam chief Maulana Fazlur Rehman on Friday asked Prime Minister Nawaz Sharif to stay defiant amid opposition demands for his resignation.
Addressing a press conference, the maulana lamented that Opposition Leader Khurshid Shah was sitting next to the same elements against whom he sided with the government.
"Does Imran Khan considers Asif Zardari less corrupt than Nawaz Shairf" he asked.
He declined to comment on the Joint Investigation Report, saying he sees the situation with a broader perspective keeping in view country's economic future.
"We paved the way for Pakistan's economic prosperity by foiling sit-ins," he said referring to 2014 protests of PTI and Pakistan Awami Tehreek.
Calling the ongoing political situation as part of "Great Game" aimed at disrupting China-Pakistan Economic Corridor (CPEC), he said the US and India want to disrupt CPEC.
Earlier, a meeting of the opposition parties in the parliament reiterated their demand for Prime Minister Nawaz Sharif's resignation in the wake of Joint Investigation report that was submitted to the Supreme Court on July 10.
Excluding Awami National Party and the Qaumi Watan Party, all the opposition parties were unanimous on their demand for premier's resignation, according to Khursheed Shah.
The opposition called on the prime minister to step down and let the parliament complete its tenure by appointing a new prime minister.