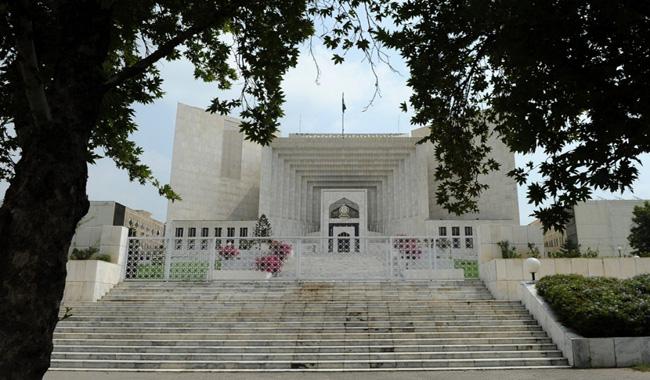 ISLAMABAD: The Supreme Court of Pakistan on Wednesday began hearing review petitions filed by former prime minister Nawaz Sharif and his sons against apex court's order in Panama Papers case.
A larger bench of the top court headed by Justice Asif Saeed Khosa and comprising Justice Ejaz Afzal Khan, Justice Azmat Saeed, Justice Ejazul Hassan and Justice Gulzar Ahmed are hearing the petitions.
Khawaja Haris, counsel for Hassan and Hussain Nawaz, argued that five-member bench was not authrorised to give verdict on July 28, a reference to the Supreme Court ruling that led to former prime minister Nawaz Sharif's disqualification.
He asked how could the judges who had already give their decision on April 20 become part of the larger bench in court's final judgment.
According to Geo News, Justice Asif Saeed Khosa said the two judges who had dissented in court's April decision only signed the final decision on July 28 and did not make any addition.
Justice Gulzar said the judges who had previously given their decision did not change their opinion on July 8. He said the judges had announced their judgement but the case was not disposed of.
Justice Azmat Saeed said the Supreme Court's larger bench on July 28 first read out the decision of the three judges and then all the five members.
Justice Ejaz Afzal said the court's verdict would change if three of the judges change their decision.
"You say disqualification wouldn't have taken place if judgment of the three judges had been split. However, five judges were to make the final decision," he told the counsel for Nawaz Sharif.
The judge said previously two judges gave their decision and the final verdict would have been 3/2 if one more judge had disqualified Nawaz Sharif.
He said the case had not compeleted in April 20 judgement. Justice Ejaz said although the Supreme Court had praised the Joint Investigation Team, the trial would hold complete scrutiny of its report.