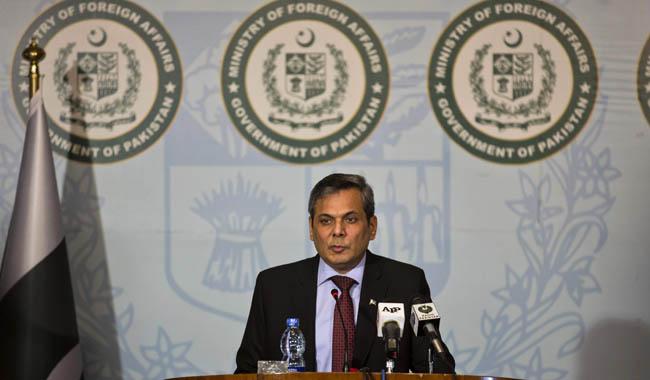 ISLAMABAD: Expressing strong disappointment over the US Afghan policy, the Foreign Office (FO) on Tuesday rejected Donald Trump's allegations that Pakistan offers safe haven to "agents of chaos".
"Pakistan does not allow use of its territory against any country. Instead of relying on the false narrative of safe havens, the US needs to work with Pakistan to eradicate terrorism," statement said.
While urging Washington to work with Islamabad against terrorism FO said that criticism by US President Donald Trump was "disappointing".
"The policy ignores the enormous sacrifices rendered by the Pakistani nation", it said.
"No country in the world has suffered more than Pakistan from the scourge of terrorism, often perpetrated from outside our borders. It is, therefore disappointing that the US policy statement ignores the enormous sacrifices rendered by the Pakistani nation in this effort," statement said.
Trump dramatically criticized Pakistan during a much anticipated national address on Monday in which announced a new strategy on the United States´ involvement in Afghanistan.
"We have been paying Pakistan billions and billions of dollars at the same time they are housing the very terrorists that we are fighting," Trump said.
"That will have to change and that will change immediately."
Pakistan routinely dismisses US criticism, saying the country has never received credit for the tens of thousands of lives lost and billions spent battling insurgents.
In its latest statement, which came after an hours-long cabinet meeting, Islamabad insisted it was fully participating in global counter-terror efforts.
It is worth mentioning here that Pakistan has suffered much in war against terrorism and launched major military operations to dismantle the terrorists' hideouts and wipe out the terrorists from its territory.