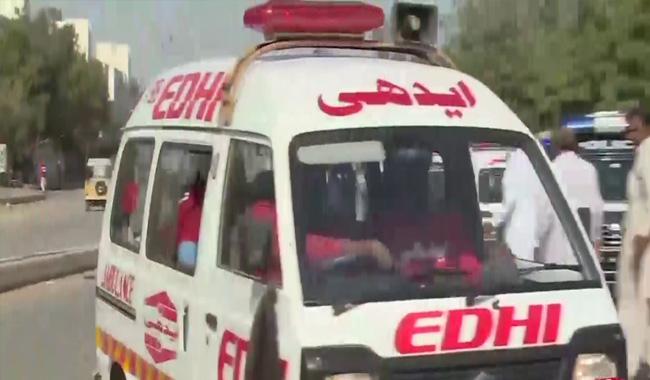 KARACHI: Four electrocuted to death after coming in to contacts with broken electric wire at Shershah Jinnah Road in the wee hours of Saturday on the eve of Eid-ul-Azha, Geo News reported.
As per details, Four persons carrying amusement ride were killed and another was critically injured in early hours of Saturday when the ride the carrying touched broken electric wires at Shershah Jinnah Road.
Four of the men were electrocuted and died within moments. They were identified as Arshad Gulam, Akhter Rafiq, Sabir Aashiq, Nawaz Sohar. While the fifth victim was shifted to nearby Hospital, where he was in critical condition.
According to the residents of the area, no heed was paid even if they had informed or registered their complaints to K-electric abouth broken wires. After the sad incident, which claimed four lives, K-electric team arrived at scene for doing the maintenance work.