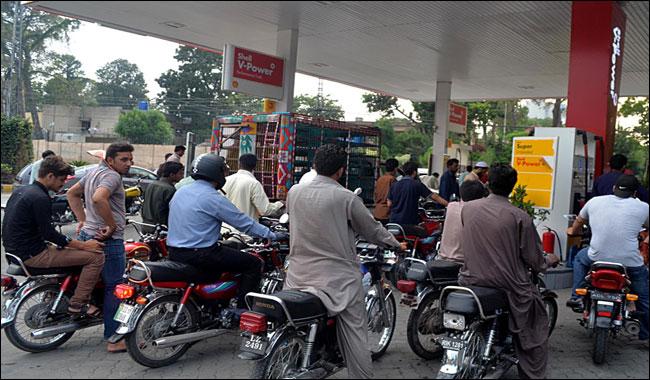 KARACHI: Karachi and other major cities of the country are facing shortage of petrol, diesel and other oil products as the strike of All Pakistan Oil Tankers Owners Association (APOTOA) entered its third day Wednesday.
The Oil Tankers Association on Monday had announced to suspend fuel supply across the country for an indefinite period in protest against Oil and Gas Regulatory Authority and Motorway police.
The government is enforcing the regulations for ensuring save supply of petroleum products after Bahawalpur tragedy where over 200 people lost their lives in oil tanker explosion.
Talks between the government and the APOTOA on Tuesday failed to produce a breakthrough on key disputes, as the association has flatly refused to follow the rules for oil transportation and bring improvement in technical standards of oil transportation vehicles and containers.
Long queues of vehicles could be seen at pumping stations in Karachi, Islamabad, Peshawar, Quetta, Lahore, Multan, Faisalabad and other cities after fuel at more than 50 per cent stations ran out of the commodity in the aforementioned cities.
Scheduled closure of CNG pumps in Sindh including Karachi has added fuel to the fire.
There were also reports of black marketing of petrol in some areas.