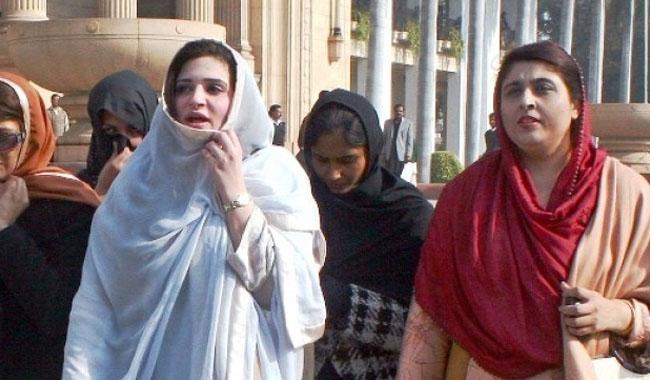 LAHORE: Alleged wife of Hamza Shahbaz, Ayesha Ahad, addressing a press conference on Saturday demanded a parliamentary committee to probe her case like the one proposed to investigate Ayesha Gulalai's allegations against PTI chairman Imran Khan.
The demand came a day after Prime Minister Shahid Khaqan Abbasi had requested the National Assembly Speaker to constitute a special committee to probe the allegations levelled by MNA Ayesha Gulalai against the PTI chief.
Flanked by PTI women leaders Firdous Ashiq Awan and Yasmin Rashid, Ayesha Ahad claimed that she had contracted marriage with Hamza Shehbaz in 2010.
She urged that a committee be formed like that of constituted in the case of Ayesha Gulalia to probe her case.
Meanwhile, MNA Hamza Shahbaz speaking to Geo News refuted Ayesha Ahad's claims. He termed Ayesha's allegations as unfounded and baseless.
He said that Ayesha had earlier failed to provide any evidence in court in 2014.