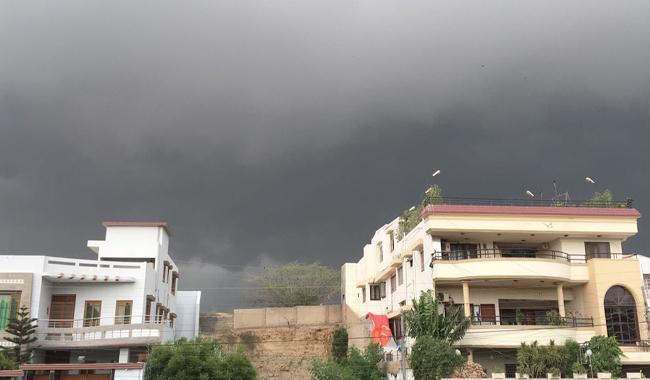 KARACHI: Authorities on Thursday declared rain emergency as heavy rain lashed the metropolis submerging several roads and low lying areas.
Earlier in the day, the city continued to receive the intermittent rain which started on Wednesday but on Thursday evening a sudden downpour filled the gutters and drains inundating streets and main roads and causing power breakdown.
Two children lost their lives when they drowned in rainwater near Punjab Chowrangi.
Chief Meterlogist Abdul Rashid says the rain spell would continue till Friday evening.
Sindh Chief Minister Syed Murad Ali Shah has directed district administrations and local bodies across Sindh to be active in their respective areas, cancel leaves/holidays of their staff members and pump out water accumulated on the roads and low-lying area on emergency basis.
The chief minister on Wednesday said that it was the first monsoon ever since the newly elected representatives have taken over local bodies.
"This is your first test and I am sure you would prove it to be effective and efficient in solving public problems, particularly during the on-going rainy season," said he.