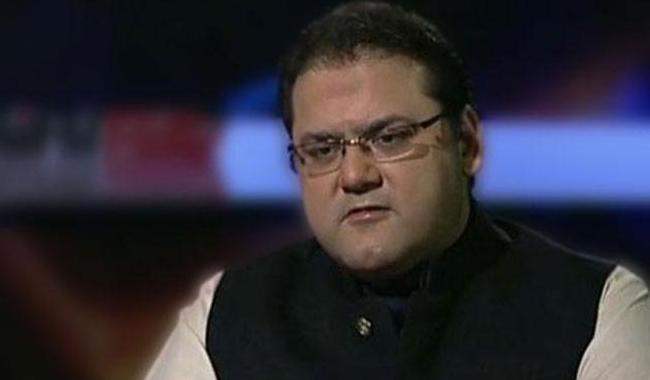 ISLAMABAD: Son of Prime Minister Nawaz Sharif on Sunday appeared before the Joint Investigation Team (JIT), probing offshore properties of ruling family in line with Supreme Court's Panamagate verdict.
Talking to media outside Federal Judicial Academy, where the JIT is conducting hearings, Hussain said I am comfortable and my lawyer is with me. 'The JIT sent me notice yesterday without any details and questions to be asked during the proceedings.'
Several PML-N leaders including Tariq Fazal, Hanif Abbasi, Danyal Aziz, Islamabad Mayor Sheikh Ansar and others were present at the occasion to show solidarity with the PM's son.
In order to interrogate, the JIT has drawn up list of questions, mostly regarding tax returns of London flats.
Meanwhile, a special bench of the apex court has fixed May 29 for hearing a plea by Hussain Nawaz, who has expressed reservations over two members of the JIT.
The three-judge special bench will take up his plea, objecting to Amer Aziz and Bilal Rasool, who respectively represent the State Bank of Pakistan (SBP) and the Securities and Exchange Commission of Pakistan (SECP) in the six-member JIT.