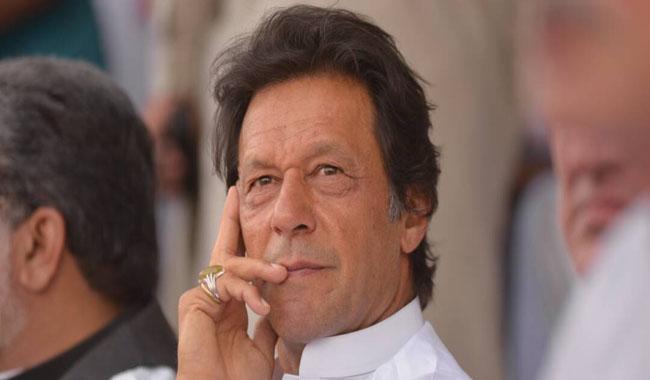 ISLAMABAD: Pakistan Tehreek-e-Insaf Chief Imran on Wednesday strongly condemned PML-N Senator Nehal Hashmi's threatening speech, saying it is a part of PML-N 's political culture to intimidate and offer bribes to its opponents.
Talking to the media, he said Pakistan's money is being laundered abroad through wrong means.
He further said Nawaz Sharif starts threatening the National Accountability Bureau (NAB) when the anti-corruption body works independently. " Nawaz Sharif pressurised NAB chairman after sensing that he is becoming independent," said the PTI chairman.
Imran Said that it is first time that Nawaz's family is under investigation and it is unprecedented.
"Nawaz's son considers himself a prince", said the PTI chairman.