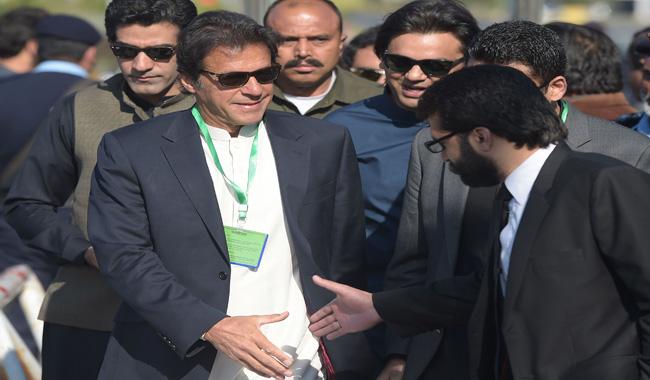 ISLAMABAD: Pakistan Tehreek-e-Insaf chairman Imran Khan on Monday demanded Prime Minister Nawaz Sharif must resign before he appears before the Joint Investigation Team on Thursday.
Speaking to media, he said it was not possible that institutions subordinate to the prime minister would be able to interrogate him.
"We have heard that buses full of PMLN workers will accompany Nawaz Sharif to the JIT.
PTI workers across Pakistan are prepared to come to the streets, and if we come to know Supreme Court is being pressured, we will also bring the people to streets" said he.
"Nawaz Sharif is not doing a favour by appearing before the JIT. He is facing allegations of money laundering," Imran Khan said, demanding the Supreme Court to make the JIT report public in which the panel said it was not being allowed to work.
"Prime minister is facing criminal cases, and yet he is undertaking tours across the world. Prime minister and his children are speaking lies," he said, claiming that no power in the world could save the prime minister.
"Nawaz Sharif is leaving within two and a half weeks. PMLN can't win next election even if it manages to manipulate them".