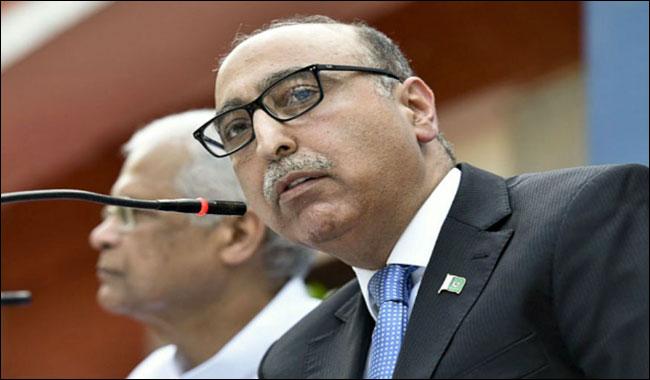 NEW DELHI: India has accused Pakistan for interfering in Doklam issue, where Indian troops have physically prevented the Chinese from constructing a road, India media reported.
According to a report in Times of India, Pakistan High Commissioner Abdul Basit met Chinese Ambassador to New Delhi Luo Zhaohui amid the Sino-Indian military standoff near the Bhutan-China-India tri-junction.
Citing top diplomatic sources, Times of India, said Basit called on the Chinese ambassador on Wednesday.
In what further raised eyebrows among Indian authorities, after his meeting with Luo, Basit was also learnt to have a sought a meeting with Bhutan's ambassador to India Vetsop Namgyel.
The India officials said Basit likely discussed situation at Doklam with Chinese envoy.
More than a month into the "eyeball to eyeball" standoff though, it is still not clear how it'll all end as China publicly insists on an immediate and unconditional withdrawal of Indian troops.