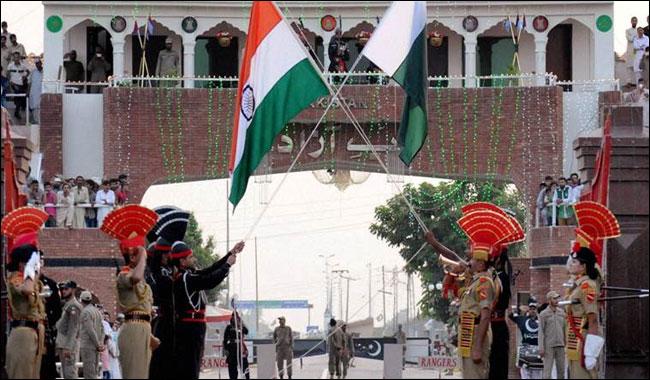 LAHORE: India has repatriated seven Pakistani prisoners, who had completed their sentence and their nationality was confirmed by Pakistan authorities.
In a statement issued by India's Ministry of External Affairs, the Pakistani prisoners were repatriated to Pakistan via Attari/Wagah Tuesday.
The government of India has also sought full consular access to all Indian nationals in Pakistan's custody including its death row spy Kulbhushan Jadhav and Hamid Nehal Ansari and secure their early release and repatriation.
According to ministry of external affairs of India, 300 Indian prisoners including 295 fishermen have been secured during 2017, so far.
RAW agent Yadav was arrested from Balochistan in March 2016 and he has confessed to spying for Indian intelligence services. He was convicted by a military court and sentenced to death.
The UN´s top court in May this year ordered Pakistan to stay the execution of Kulbhushan. Judges at the International Court of Justice (ICJ) ruled in a unanimous and binding decision that Yadav must not be executed until they have had time to pass final judgement in the case.
But India has maintained he is not a spy, and has accused Pakistan of violating the Vienna Convention by failing to provide him with consular access, as well as breaking international human rights law.
The case — a rare foray for the two South Asian nations into the international courts — has highlighted the recent sharp upsurge in tensions between the nuclear-armed rivals.
Yadav reportedly joined India´s National Defence Academy in 1987 and was commissioned as an engineer in the Indian Navy in 1991.