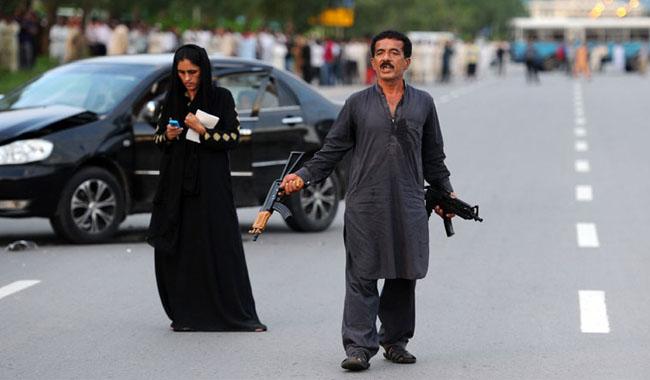 ISLAMABAD: An Anti-Terrorism Court on Thursday sentenced Muhammad Sikandar, who had started standoff with authorities in the capital in 2013, to 16-year imprisonment and a fine of Rs110,000.
ATC Judge Kausar Abbas Zaidi ordered that Sikandar would undergo six-month additional imprisonment if he failed to pay the fine.
The judge exonerated Sikandar's wife of all charges.
On August 15, 2013, Sikandar, armed with automatic weapons and accompanied by his wife and two children, had driven into the middle of Constitution Avenue in Islamabad where he fired into the air and started a standoff with the authorities which lasted well into the night.