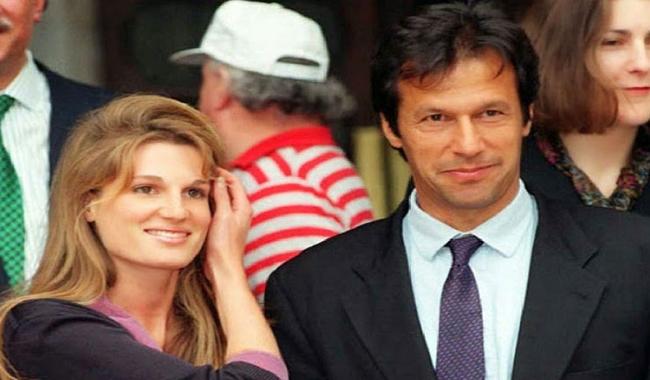 It has been 13 years since Imran Khan and Jemima Khan parted their ways after nine years of marriage, but it seems both are still best friends.
The couple had two sons in their nine-year of marriage which ended in 2004.
Jemima recently shared a cute Whatsapp exchange which she had with her former husband, with a hashtag #BoredonaSaturdaynight on Instagram.
Jemima sent the former cricket hero a faceapped photo of their younger son Kasim Khan as a girl.
Jemima captioned the picture "unfun" apparently because Khan's response was not what she was expecting from her former husband.