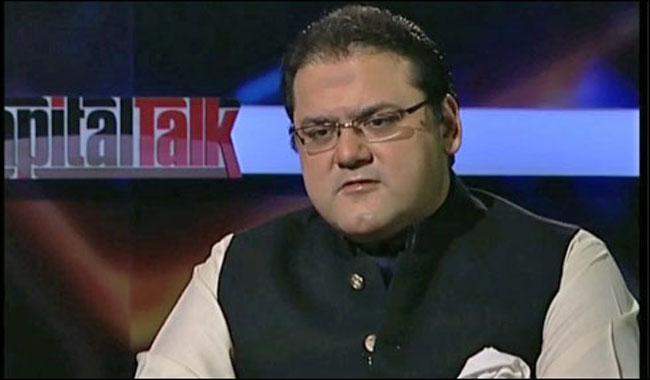 Islamabad: Hussain Nawaz, elder son of Prime Minister Nawaz Sharif, on Thursday was interrogated for six hours by Joint Investigation Team (JIT) probing offshore assets of Sharif family for the third time on Thursday.
When asked whether he presented any document in front of JIT, Hussain Nawaz replied in negation, saying that these documents are personal, and even the apex court did not ask to share documents.
"So why should I make this a public record," said he.
Hussain Nawaz appeared confident in his media talk and reiterated that nothing would be proved against his father, siblings and him as they had done nothing wrong.
" I had had a long session with JIT which also made me wait for two hours. I have been asked to appear again and will receive a summon in this regard," said Hussain Nawaz who entered the Federal Judicial Academy, the headquarters of the JIT, at 9:57 am and left the premises at 4:30 pm.
"It will be fine if matters are dealt according to law or else we will move the Supreme Court".
"Since Hussain Shaheed Sehrwardi till today, we have faced the all this," said he without elaborating on what he meant when he mentioned the fifth prime minister of Pakistan.
Commenting on Hussain Nawaz's remarks, Director Geo News Rana Jawwad told the TV channel by referring to the former Prime Minister Hussain Shahed Suharwardi, Hussain Nawaz gave the impression that only elected prime ministers suffered the wrath of accountability.