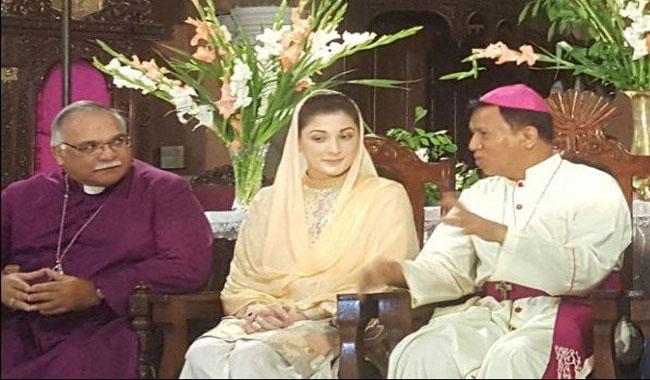 LAHORE: Maryam Nawaz, daughter of former prime minister Nawaz Sharif, said on Friday that it is imperative that the judicial system be changed in a country where dictators such as Pervez Musharraf have become more powerful than the judiciary.
Addressing members of the Christian community here at St Anthony's Church she said, "I have brought Nawaz's case in your court," reiterating that her father was disqualified only because he did not draw a salary from his son's company.
Maryam said development of country was halted and instability created in the country by disqualifying the former prime minister Nawaz Sharif.
She also asked the Christian community to vote for the Pakistan Muslim League-Nawaz.
Kulsoom nawaz, wife of Nawaz Sharif, is contesting in the NA-120 by-election for the seat left vacant following her husband's disqualification.
"My mother has undergone surgery and she is recovering thanks to your prayers," she told the gathering at the church.
She said Pakistan belonged to all communities living in the country regardless of their faith or race.
"We are Pakistanis and share each other's happiness and sorrows," she added.