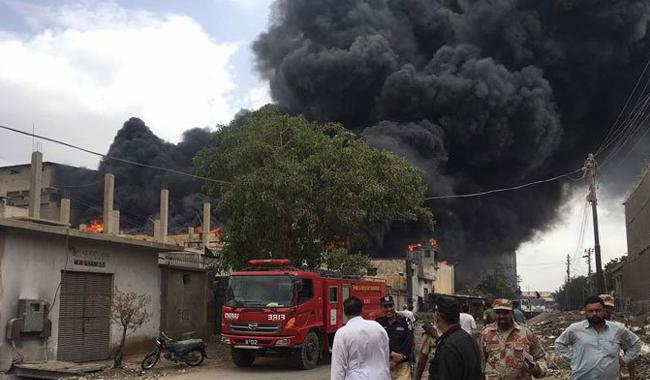 KARACHI: The fire tenders from all over the city including Pakistan Navy were called in to douse a fire at a plastic factory in Karachi's Site Area, here on Sunday.
The fire broke out in the factory in SITE's Labour Square area early Sunday could not be contained as the owner blamed Fire Brigade for failing to putting in all the available resources.
"The inferno could be put out in two hours but they are bringing only one vehicle (fire tender) in the street at a time," he said.
No loss of life was reported as today was day off.
Rangers and police officials arrived at site of the fire and cordoned off the area. Heavy clouds of black smoke could be seen billowing from the building.
Karachi's rescue and fire fighting department is in shambles as the PPP-led provincial government and Local Government blame each other for the mess the city is in currently. Mayor Waseem Akhtar often complains of limited resources and authority to restructure the civic infrastructure.