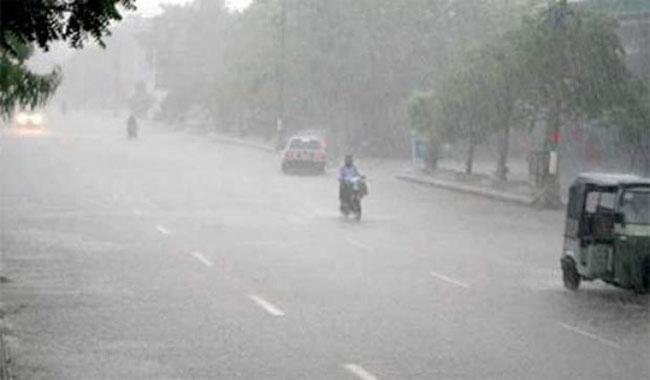 KARACHI: Tuesday dawned with piercing heat in Karachi, however, by mid day burst into clouds with intermittent spells of heavy showers in different parts of ever expanding metropolis.
Sindh office of Pakistan Meteorological Department in its warning two issued this afternoon said a strong monsoon weather system from India, heading towards Sindh has almost reached Karachi and consequently low to moderate fall was reported.
The low pressure, he said may gain intensity with possible widespread rain and thundershowers at Karachi as well as in other lower divisions of the province.
Under influence of the strong monsoon system from India, the meteorologist said moderate to heavy and very heavy rainfalls can also be expected in the given areas, along with scattered parts of upper Sindh during next few days.
Advising the fishermen to take all precautionary measures and not to venture in deep sea till September two, he said heavy rain may cause flooding in vulnerable areas of Karachi and other parts of the province.