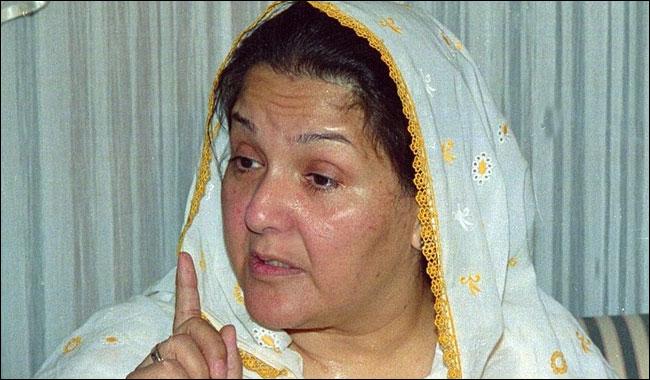 LAHORE: Former first lady and Pakistan Muslim League-Nawaz candidate for NA-120 by-elections Kulsoom Nawaz has left for London. She will return to Pakistan on September 23, image of her ticket shows.
Kulsoom, wife of former prime minister Nawaz Sharif was to appear before Returning Officer for the scrutiny of her nomination papers today.
Kulsoom Nawaz left for London Thursday morning via flight PK-757.
The by-elections in NA-120, the seat fell vacant after Nawaz Sharif was disqualified by Supreme Court in Panama Papers case on July 28, will be held on September 17.
Today is the last day for scrutiny of nomination papers.
Kulsoom Nawaz's nomination papers were challenged by Awami Tehreek's Ishtiaq Chaudhry, who filed the objections with the returning officer claiming that though Kulsoom disclosed her Iqama [foreign work contract] in the nomination papers, she failed to disclose the salary received through the contract.
Kulsoom's papers were also challenged by Pakistan People's Party candidate Faisal Mir.
NA-120 Returning Officer (RO) Mohammad Shahid accepted the objections for scrutiny and will scrutinize the papers today.
Meanwhile, Returning Officer has accepted nomination papers of Pakistan Tehreek-e-Insaf (PTI) nominee Yasmin Rashid for NA-120.