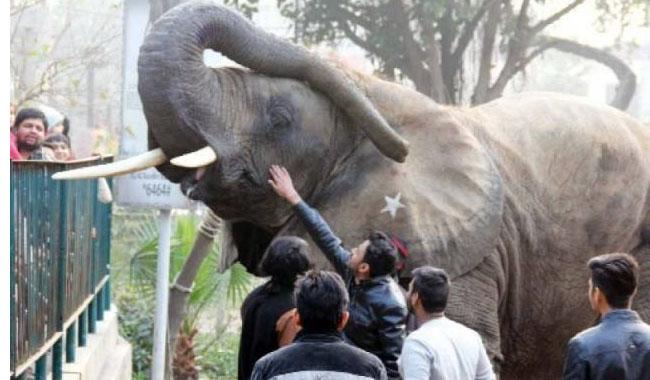 LAHORE: Thirty- one years old Suzi, the only elephant at the Lahore Zoo, died here on Saturday after suffering severe pain in her legs, Zoo officials said.
The female elephant had died after attaining her natural life span limit, they added.
Due to her ailment, the zoo administration had stopped rides on Suzi for last few years.
She was brought to Pakistan in the late 1980s when she was only six years old.
Suzi was the most attractive and popular animal among the visitors, especially children at the Lahore Zoo.
The elephant's postmortem was performed by doctors from the University of Veterinary and Animal Sciences (UVAS).
Suzi will be buried at the Lahore Zoo.