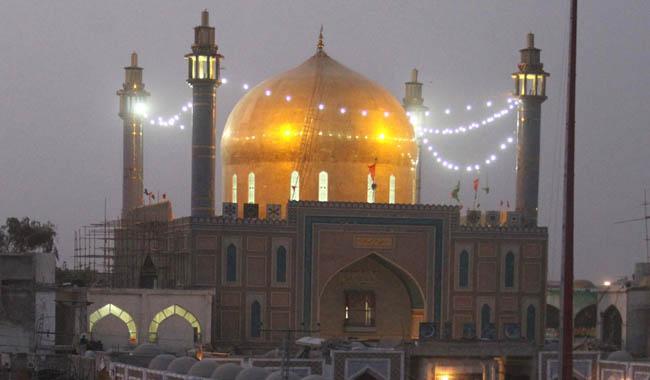 JAMSHORO: The 765th three-day annual Urs celebrations of Hazrat Usman Marvandi Lal Shahbaz Qalandar began in Sehwan town with traditional enthusiasm and zeal, Geo News reported on Monday.
According to Associated Press of Pakistan (APP), Sindh Governor Muhammad Zubair accompanied by Senior Sindh Minister Nisar Ahmed Khuhro and other provincial ministers including Nasir Hussain Shah and Syed Ghulam Shah Jilani inaugurated the Urs celebrations by laying floral wreaths and offering Fateha at the grave of Hazrat Lal Shahbaz. Qalandar.
The district administration Jamshoro has made strict security arrangements to provide safety to tens of thousands devotees who came from all over the country particularly from Punjab province to pay homage to Hazrat Lal Shahbaz Qalandar.
Besides deployment of heavy police contingent in and around the premises of the mausoleum, Army and Rangers have also been put on alert to meet any untoward situation during the Urs celebrations.
The activities of the devotees are being monitored through closed circuit television cameras as well as drone cameras while the devotees are being allowed to enter in the premises of the shrine from walk through gates and body search.
More than 70 people including women and children were martyred and over 250 sustained critical injuries in a suicide attack at the shrine of Sufi Saint Hazrat Lal Shahbaz Qalandar in February this year.