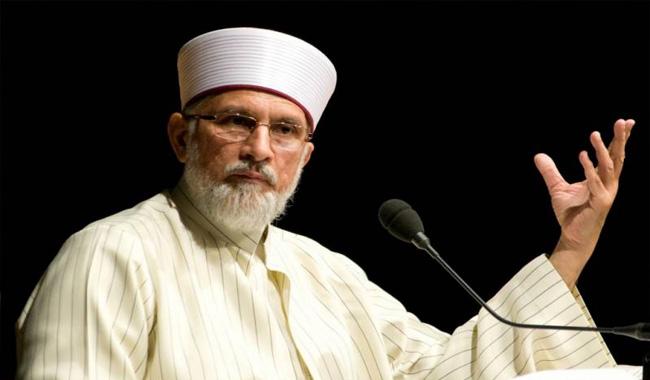 LAHORE: The Lahore High Court (LHC) on Tuesday barred Pakistan Awami Tehreek's (PAT) proposed sit-in at The Mall Road and directed the party to act in accordance with the law.
As per details, The Lahore High Court (LHC) halted PAT to stage sit-in at The Mall, which was planned by party's chief Tahir-ul-Qadri. Justice Mamoon Rashid of LHC ruled on the petition, filed by Naeem Mir, Secretary General, The Mall Traders Association, seeking court's decision to stop PAT's step of staging a sit-in.
During the hearing, the petitioner's counsel Asad Manzoor Butt argued that the court had imposed a ban on staging rallies at The Mall Road, adding that the step to hold rally or stage sit-in at The Mall would not only affect the business activities but also cause all other activities bring to a halt.
To a court query, the Punjab advocate general submitted that Section 144 had been imposed at The Mall and action would be taken if any violation is committed.
Earlier, the district administration also turned down PAT request to hold sit-in, as it is not allowed on the Mall Road under Section 144 that has been imposed by the provincial government.
However, PAT has announced to hold the sit-in s per schedule, where Tahirul Qadri would address the participants on August 16 at 6:00 pm.
It is worth mentioning here that on August 12, Tahir ul Qadari said the widows and daughters of the Model Town martyred have decided to stage sit-in at Mall Road till they get justice. He said this in a press conference at party headquarter Minhajul Quran Secretariat. Meanwhile Qadri requested the chief justice to constitute a bench to review the Justice Baqar Najfi report regarding Model Town tragedy.
Jamaat-e-Islami chief Sirajul Haq, PTI leaders and representative of other opposition parties are also expected to join the PAT sit-in, called against the deadly 2014 police crackdown at Model Townin in which at least 14 people were killed including women.