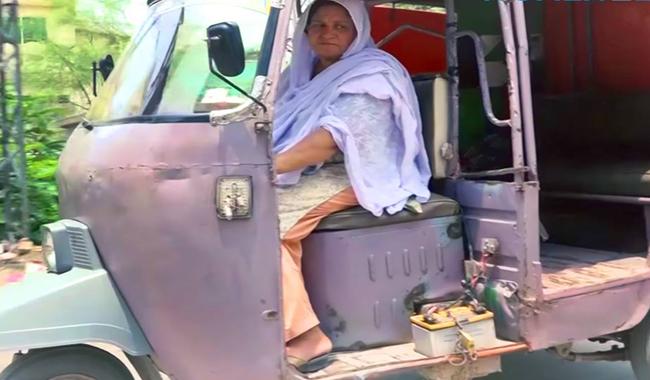 LAHORE: 56-year-old Parveen Bibi is a brave lady who did not let her critical circumstances become her weakness and faced obstacles with her firm belief. She is defying gender roles and is a beacon of economic freedom on the roads of Lahore.
Parveen is amongst the small number of Pakistani women who have chosen a non-traditional profession by becoming a rickshaw driver.
She is a widow and has stepped out of the house to provide for her daughter and three grandchildren. Parveen says that she has received an enormous amount of support from the locals who often salute her by saying, "Aap ki azmat ko salam ho" (We salute your glory).
She feels empowered by giving safe and reliable transportation to locals and more so women.
Parveen hopes her drive and determination will inspire other Pakistani women to follow her down the road to equality.