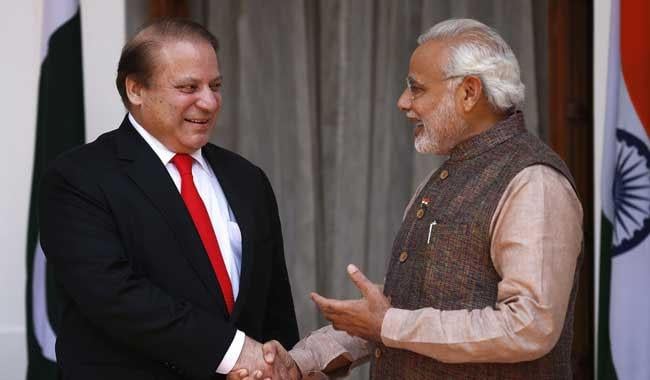 ASTANA: Indian Prime Minister Narendra Modi on Thursday evening exchanged greetings with Prime Minister Nawaz Sharif on the sidelines of the two-day meeting of the Shanghai Cooperation Organisation (SCO) summit.
NDTV quoting sources said that Modi had inquired about the health of PM Nawaz and his family at a cultural gala being held here.
The two prime ministers are in Astana to attend the Shanghai Cooperation Organisation (SCO) summit where India and Pakistan will be inducted as full members of the bloc, in its first ever expansion since its inception in 2001.
This was the first occasion when the two leaders spoke in person after December 2015 when PM Modi made a surprise visit to Lahore to attend Mr Sharif's grand-daughter's wedding. PM Sharif had called Modi shortly before he was wheeled in for an open-heart surgery in May 2016.
There has been speculation about a possible meeting between PM Modi and Mr Sharif in Astana to ease the growing tension between the two neighbours. The two leaders would be in the same room on Friday too as they formally join the six-nation consortium that focuses on security and trade.