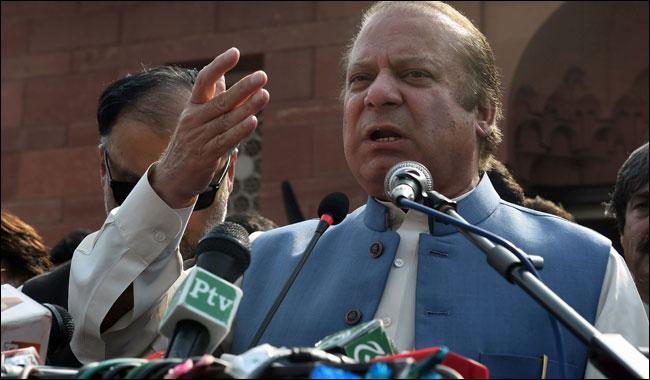 ISLAMABAD: Former prime minister Nawaz Sharif has filed three review petitions in against his disqualification in Panama Papers case.
The former premier has filed three separate review pleas against petitions of Imran Khan, Sirajul Haq and Shaikh Rashid Ahmed.
The 34-page long appeal was filed in the Supreme Court by Nawaz Sharif's lawyer Khawaja Harris.
The five-member bench that made the unanimous July 28 decision which resulted in ouster of Sharif will hear the review petition.