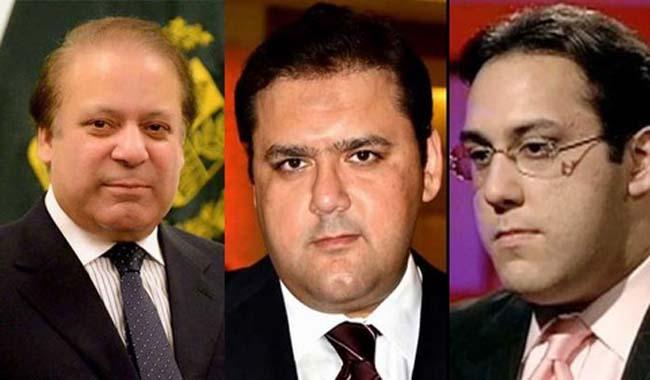 ISLAMABAD: An accountability court on Wednesday ordered former prime minister Nawaz Sharif and his sons to appear before the court on September 19, as the investigation against Sharif family begins in the light of Supreme Court of Pakistan's orders in the Panama Papers case.
According to Geo News, the summons were issued by the accountability court judge Muhammad Bashir over a reference related to Flagship Investments Limited, Hart­stone Properties Limited, Que Holdings Limited, Quint Eaton Place 2 Limited, Quint Saloane Limited (formerly Quint Eaton Place Limited), Quaint Limited, Flagship Securities Limited, Quint Gloucester Place Limited, Quint Paddington Limited (formerly Rivates Estates Limited), Flagship Developments Limited, Alanna Services Limited (BVI), Lankin SA (BVI), Chadron Inc, Ansbacher Inc, Coomber Inc; and Capital FZE (Dubai).
The reference was moved by the National Accountability Bureau (NAB) that was ordered by the apex court to file references against the Sharif family, close adie to former prime minster Ishaq Dar and Captain (retd) Safdar.
The accountability court on Tuesday returned all the four references against Sharif family and Finance Minister Ishaq Dar that were filed by the NAB on September 8.
The Registrar Office of the court on Monday returned two references after completing process of scrutiny.
The anti-graft watchdog was asked to file the references again after addressing the objections raised by the Registrar Office.