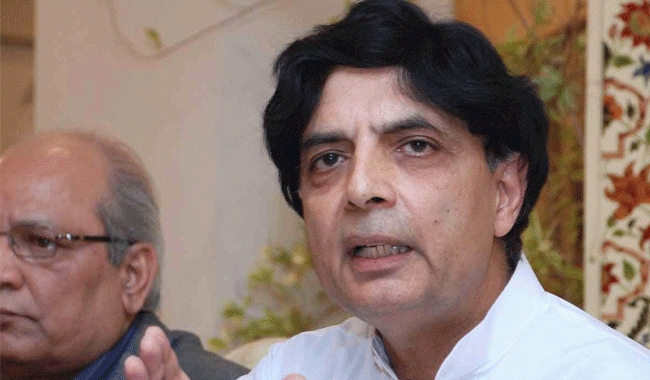 ISLAMABAD: Interior Minister Chaudhry Nisar on Wednesday directed the chairman of the Pakistan Telecommunication Authority (PTA) to formulate initial draft of Standard Operating Procedures (SOPs) for regulating the use of social media and tackling blasphemous and sacrilegious content.
Chairing a high level meeting here, he directed PTA to consult all stakeholders including service providers, civil society, mainstream media and others, for setting guidelines, duly supported by the legal framework, to regulate use of social media for constructive purposes and nation-building process.
The minister said that initial draft of Standard Operating Procedures (SOPs) should be prepared in a week's time for further consideration.
The meeting was attended by secretary interior, chairman PTA, advocate general, chairman National Database and Registration Authority (NADRA), Inspector General of Police (IGP) Islamabad, senior officials of Federal Investigation Agency (FIA) and the ministry.
The minister asked speaker National Assembly to convene a meeting of representatives of all political parties for evolving consensus for putting in place a framework to ensure that social media platforms are used in a positive manner.
He asked Foreign Office to get in touch with the Organization of Islamic Countries (OIC) Secretary General for convening a meeting at OIC level on issue of blasphemous content on social media as per commitment given to him by the secretary general during his last visit to Pakistan.