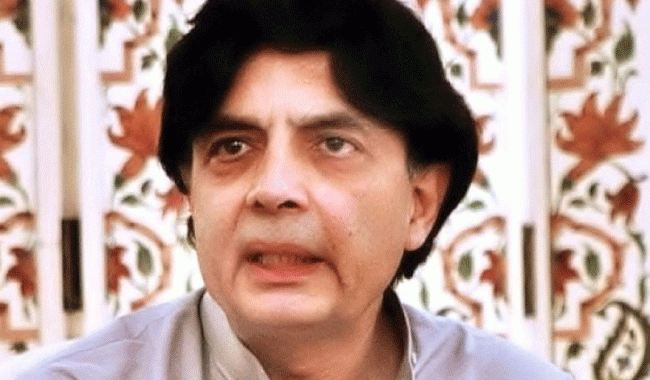 RAWAT: Former interior minister and PML-N central leader Nisar Ali Khan said on Friday he would reveal the reason behind not joining the new cabinet in the next few days.
"Honour lies in character and not in higher position," he told a public meeting here.
How many fortunate politicians we have today who can assemble a large gathering like this on single call? He said neither he sent transport nor formally invited people to attend this gathering.
Once considered as close aide of former prime minister Nawaz Sharif, Nisar went on to say the true loyalty is to speak truth before a leader.
We have to steer the country and the PML-N out of difficult times and for this we need to first strengthen our party, Nisar asked the gathering.
The PML-N leader claimed that the people of his constituency could not betray him.
He said it was an honour for him the people of Potohar had been electing him since 1985.
Our rivals had remained in power for eight years but failed to carry out a single mega project. New avenues of development were opened across the country during the PML-N government.
Nisar said the country starts getting progress whenever the PML-N government comes in power.
On the occasion, he vowed to visit his constituency over and over.