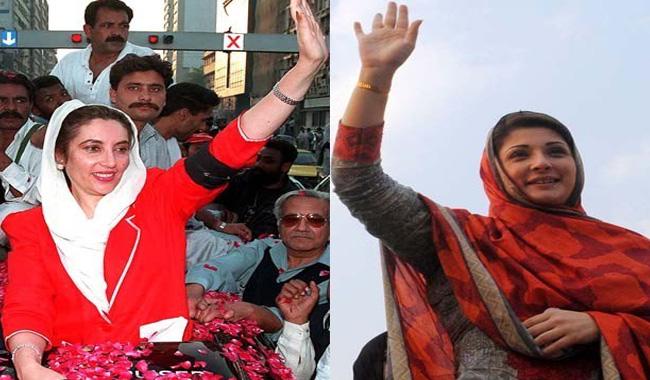 ISLAMABAD: Speaking at Geo News Programme 'Jirga', former interior minister Chaudhry Nisar Ali Khan said that there is no comparison between Benazir Bhutto and Maryam Nawaz, adding that Maryam needs to prove herself as a politician by taking part in active politics.
While praising the slain leader of Pakistan Peoples Party (PPP), PML-N leader said that Benazir Bhutto had seen many ups and dawns in her life and tolerated many hardships she even endured imprisonment. He was speaking at Geo News Programme 'Jirga' which would be telecasted on Saturday night.
Giving some sound advice to the former PM's daughter Maryam Nawaz, Nisar said Maryam Nawaz would have to prove herself by taking part in active politics. He further added that children are used to be apolitical, they could not be accepted as leaders. "The role of Maryam Nawaz is that she is daughter of Nawaz Sharif," He added.
Nisar, known as a hard-core ideologue within the party. Earlier Nisar complained that he was kept out of crucial consultations on the Panamagate case, though he had been part of every meeting of the party during the last 33 years.