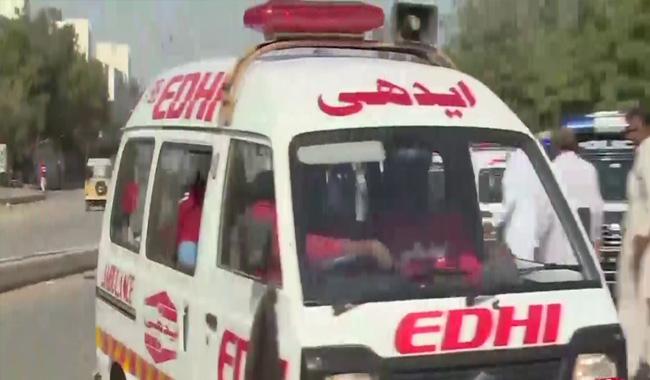 KARACHI: At least one person was killed and 16 others were injured after a bus carrying marriage party hit a height restriction barrier at Korangi Crossing bridge on late Friday.
As per details, a bus carrying wedding party hit a height restriction barrier, installed at Korangi Crossing Bridge near Bhatia Abad to stop heavy vehicles loaded to a restricted range, killing a man sitting on the roof and injuring 16 others.
Dead body and the injured were shifted to Jinnah Postgraduate Medical Centre (JPMC) by the rescue workers who rushed the scene soon after the accident. While hospital sources said that four of the injured are in critical condition.
The people were going to participate a wedding ceremony at Ibrahim Hydri.