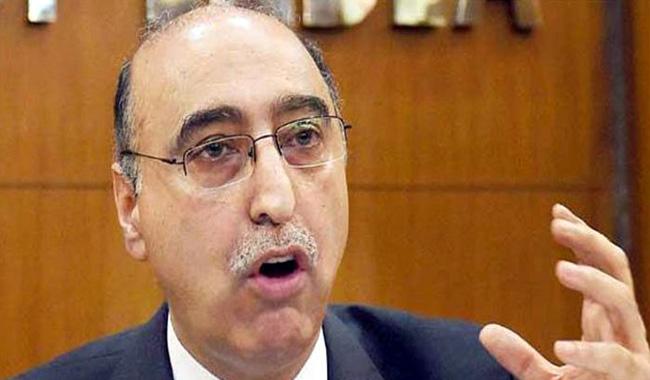 DELHI: Pakistan's outgoing High Commissioner to India Abdul Basit rejected all allegations against the Hurriyat leadership in an interview to Indian media.
As per details, Abdul Basit was interviewed By India Today where he termed all the allegations On Hurriyat false regarding tapes and terror funding levelled by India, adding that, "this is not the first time that we have seen such allegations against the Hurriyat leadership, Such allegations were made in the past as well but nobody could substantiate it or prove the allegations. I'm confident this time too that all these allegations would disappear, dissipate", he added.
In that interview, He rubbished all charges by the NIA against the Kashmiri people saying that it was to 'malign' them and that there is no truth to the allegations. Basit spoke in detail about Indo-Pak ties.
To a question, he replied that it is unfair to say that Pakistan is being colonised by China. Describing China and Pakistan as "very close friends", Basit said whatever is being done by China in Pakistan is with mutual consent.
While replying to a question on SC's ruling that disqualified Nawaz from holding any public office, he said that, "This only reflects that democracy is finally taking root in Pakistan. Prime Minister Nawaz Sharif went through a judicial process and tomorrow we will have a new prime minister elected. Democracy seems to be strengthening by the day." He further said that there is no worries in Pakistan.