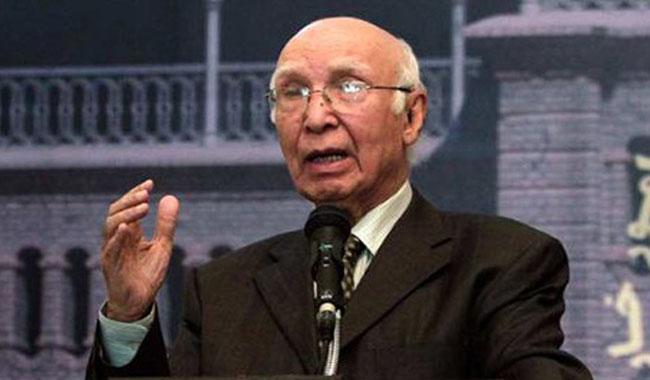 LAHORE: Foreign Affairs Sartaj Aziz on Saturday said Pakistan would intensify campaign to highlight Indian brutalities in Occupied Kashmir to draw the attention of the world towards the gravity of the issue, according to Radio Pakistan.
Speaking to media, he said India has failed to suppress the voice of Kashmiris through use of force and brutal human rights violations.
The advisor said Islamabad firmly believes in the legitimacy of the Kashmir cause and supports the peaceful struggle of the Kashmiri people for their right to self-determination, the radio reported.
He said Kashmir is a disputed territory and the issue can only be resolved through composite dialogue.